Congrats AlphaBeta survey winners
As many of you are aware, we've been sharing some insightful data from our parent company illion, in partnership with AlphaBeta, on how the economy has been reacting to the COVID-19 crisis.
And if you haven't seen any of our research yet, we suggest you check out the real-time economic insights here.
As part of this campaign, over the course of four weeks, we held four separate competitions where we asked you to submit your best tips for staying financially and emotionally healthy during this trying time.
We've alerted our winners via email, but we also wanted to take a moment to share our winning entries here.
Thanks to those who entered into the competition and congratulations to our winners.
So, without further ado, here are the winning entries.
Week 1
For the first competition, we asked you to submit your best tips for saving money during the pandemic.
A few common themes stood out to us, indicating that many of our savvy customers are thinking alike. Some of the common tips include:
Using any stimulus money to pay off debts if you can.
Taking advantage of discounts that affected retailers are offering.
Making and sticking to a budget, especially one that's been tweaked for a crisis situation.
Switching utility and telco companies if you find a better deal.
And, drumroll please, here are the Week 1 winning tips. We chose four:
"Healthy body, healthy mind. Stay consistent and vigilant, do not hoard, calm down on the wine and Tim tams. You've got this!"
"Prepare a list for all shopping needs – not just groceries – then stick to it. If a change is needed, review it against budget and cash reserves"
"I've been paying off all my debts then with the money I usually would spend on afterpay etc I save [sic]. I've saved almost $1000!"
"Fill your petrol tank while it's cheap – even if you aren't travelling much at the moment!"
Week 2
For our second competition, we asked you to submit your best online shopping tips.
This question is a little more narrow than the first question, but we still noticed some helpful themes such as:
Take advantage of the internet's convenience factor to compare prices before making a purchase.
Pay close attention to online retailers' return policies, shipping rates, new-customer discounts and other factors besides the listed price.
Only buy from online retailers that have a good reputation.
For Week 2, we chose two winning entries and we're proud to showcase them here:
"Buy from reputable companies who offer a 30-day money back guarantee. Be prepared for major delays in delivery due to Auspost overload."
"Compare products across different sites, and take advantage of sign up discounts- I've received 10% off from joining new sites."
Week 3
Week 3 saw us shift from financial fitness to emotional and mental fitness. So we ask you to provide your best tips for staying upbeat during the pandemic and resulting lockdown.
We loved how many of you turned your attention to your communities. Here's what many of you advocated:
Expressing gratitude for the gifts you do have, rather than negativity toward what you don't have or may have lost.
Focusing on your wider community and helping others, including local businesses and people in need (such as the elderly).
Taking time to engage in hobbies or activities that feed your soul.
And we hope these two winning entries for Week 3 inspire you to stay upbeat:
"Focusing on expressing gratitude for my life, empathy towards others and mindfulness in everyday life. Remember, things will get better if we stick together :)"
"I support my favourite local business and look after my neighbors by random acts of kindness. I take advantage of 'found time'."
Week 4
Taking inspiration from Week 3's answers, in Week 4 we wanted to know more about how you were helping yourself and/or others during this trying time.
We had loads of good advice bubble to the surface and noticed that many of you were:
Reaching out and asking others how they are doing.
Trying to develop patience in a constantly changing and often unpredictable atmosphere.
Learning something new to keep your mind healthy.
We chose four winners this time, and here are our favourites:
"Be patient and understanding. Some of us especially the younger kids will not understand what is happening and we need to show compassion and understanding."
"Ask others how they are doing, in a personal chat, text or video call. Your small gesture can mean the world to them."
"Check in on your elderly neighbours, it will give you and them a sense of connection and you will feel great for it."
"Treat your home office like a real one. Walk to and from 'work' with a 15-minute morning and evening trip to/from 'work'"
Thanks again from the team at Credit Simple
We were overwhelmed with your responses and want to thank each and every one of you who entered.
It was so inspiring to read each of your tips and choosing our winners wasn't an easy task.
Congratulations to all of our winners!
Chris Miller, NSW
Martin Shanahan, NSW
Tracey Cox, WA
Chloe Mackie, QLD
Stephanie Rice, VIC
Mungo Mackenzie, VIC
Sarah Chapple, NSW
Bhupinder Singh, VIC
Arite Schaefer-McCluskey, WA
Kalinda Fraser, VIC
Susan Brooks, QLD
Ron Holmes, WA
So once again, congrats to our winners and a sincere thanks to all of you from the team at Credit Simple.
The information in this blog post is general in nature and does not constitute personal financial or professional advice. It is not intended to address the circumstances of any particular individual. We do not guarantee the accuracy and completeness of the information and you should not rely on it. Before making any decisions, it is important for you to consider your personal situation, make independent enquiries and seek appropriate tax, legal and other professional advice.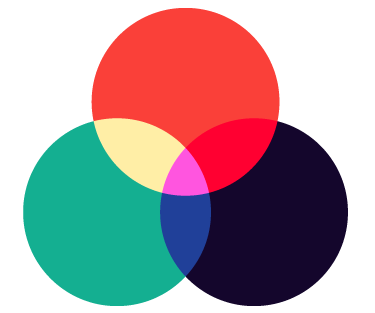 Credit Simple gives all Australians free access to their credit score, as well as their detailed credit report. See how your credit score compares by age, gender and community and gain valuable insights into what it all means.
All stories by: Credit Simple