Credit Simple App – Understand where your money is going
The truth is, many of us could do with a little help managing our money. Even prior to COVID-19, approximately 41 per cent of Aussie households were breaking even each month, with about 10 per cent spending more than they earned1.
And with unemployment rising and job stability decreasing, it's never been more important to know exactly where your money is going. After all, we've got much more chance of reaching our goals if we measure our progress.
That's why we've launched a new app to help you do exactly that.
Your money tracker in your pocket
Launched this month, the new Credit Simple app is designed to make tracking your money, simple. The app is designed to be your personal financier, tracking your spending, providing you with daily insights and helping you find ways to save more money.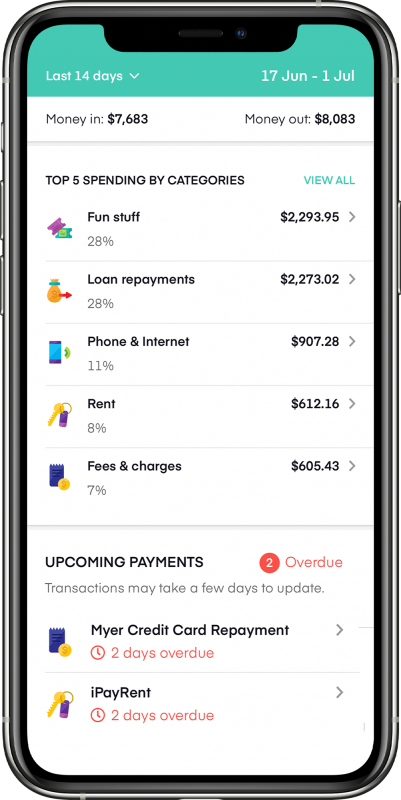 Money tracker
Haven't though much about the added expense of all your TV streaming services or local food deliveries? The Credit Simple app allows you to link nearly any savings and transaction accounts and credit cards from Australia's major banks, credit unions and building societies, meaning you can see at a glance where your money is going. By monitoring you're spending on a regular basis you'll be able to understand how your money is spent and better budget and manage your funds.
Your credit score and detailed credit report
Have you been running late on your utility bills? How about your mobile phone or internet? Paying your bills late can negatively impact your borrowing power and your credit score.
Our Credit Simple app signals how much borrowing power you have based on how you've been paying your bills, what other credit products you currently have and your past behaviour with credit applications (like how many times you applied for a credit card or mortgage). Your score appears front-and-centre and you can dig into the detailed credit report to better understand your credit information.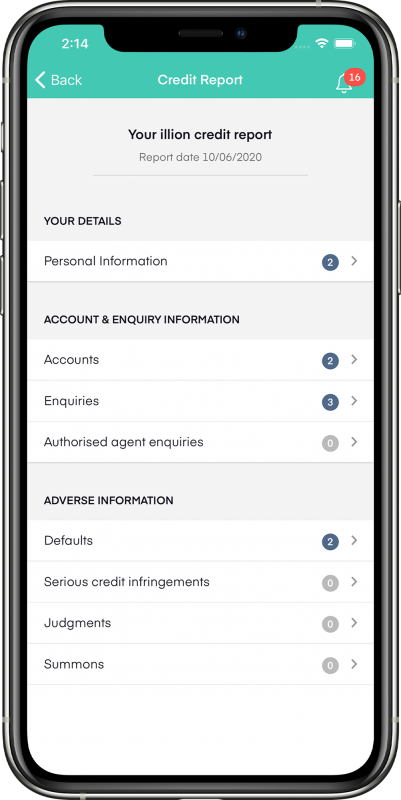 Expense manager
Forgotten a bill is due, or put off "that" payment until your next paycheck comes in? Yes, we've been there too! But not only does this affect your credit score, you can also incur unnecessary late fees.
Don't worry, we'll help you stay on top of your payments by notifying you when your regular payments are due (like bills and direct debits), so you can make sure there's enough money in your accounts (and avoid those pesky late fees!).
Easy login
Your private information is completely secure. To login, you have the choice of secure options like fingerprint recognition (depending on the device), or 4-digit passcode. No more lengthy email/password combinations to remember.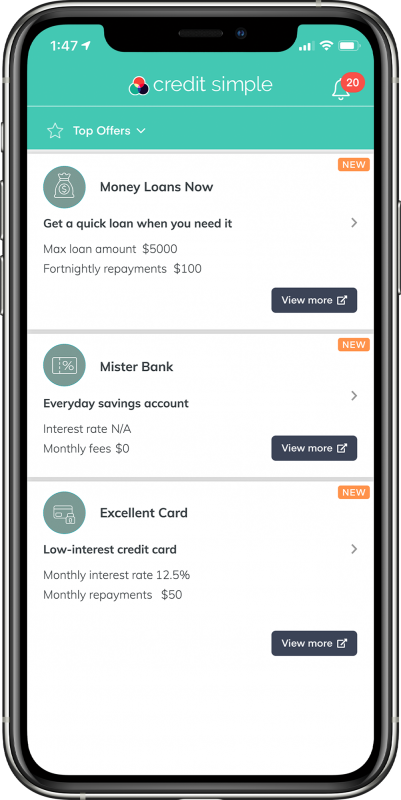 Find a better deal
We can help you save money and get better deals on offers from banks, telcos, insurance companies and utility companies. We'll only show you the most relevant offers to you based on your credit score, financial goals and life-stage.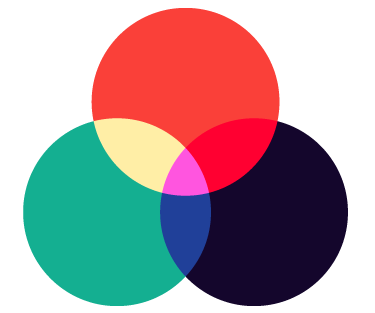 Credit Simple gives all Australians free access to their credit score, as well as their detailed credit report. See how your credit score compares by age, gender and community and gain valuable insights into what it all means.
All stories by: Credit Simple