June 22 Economic Update: Not quite Saturday night fever, but weekend spend almost back to normal
Credit Simple is part of the illion group of companies. illion has partnered with AlphaBeta to create a weekly economic update, and we think you'll find it useful in these strange times.
New data released today by illion and AlphaBeta, part of Accenture, shows spending is looking more like the pre-COVID economy again, but that consumers who received the Supplement and stimulus payments continue to prop it up.
This week, the data is showing the first signs of 'normality' in the Australian economy. Cafes are almost back to pre-COVID levels, while spending on restaurants is 20% more than pre-COVID levels, mainly due to the increasing share of food delivery.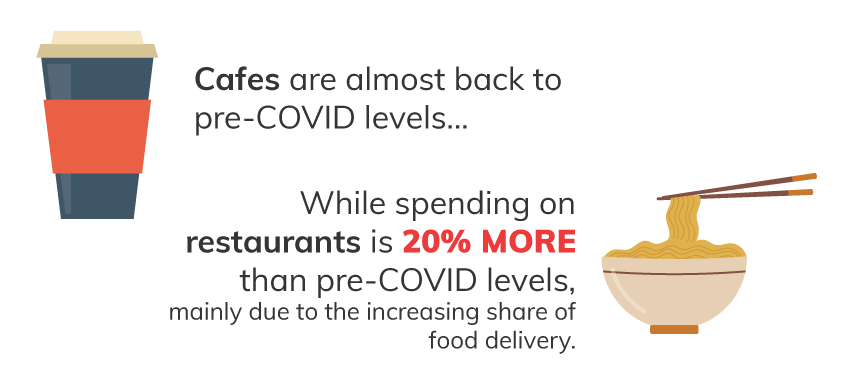 New South Wales leads the charge
New South Wales has bounced back the most, with weekend spending rates increasing significantly. Spending over the weekend of 13 and 14 June shows that Sydneysiders are ready to enjoy their nightlife again.
New South Wales is leading the spending charge, followed closely by Queensland and South Australia.
While it's not quite Saturday night fever, we are 'stayin' alive' and seeing weekend spend returning to normal, especially in those States that have relaxed restrictions.
Interestingly, it is the men who were the first to emerge from hibernation, spending more on personal care items such as haircuts. But women are now leading the personal care charge, which is great news for hairdressers and beauty salons which have recently re-opened.
The biggest weekend spenders were also those who were recipients of the stimulus and Supplement payments.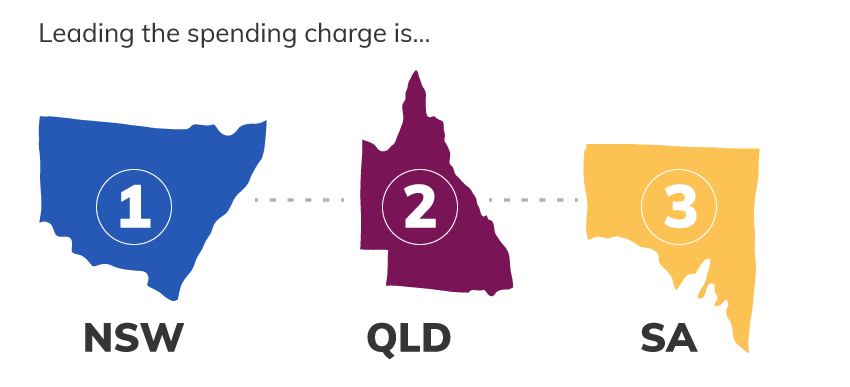 The red flag is still flying
This is the most encouraging set of consumer data we've had, showing the economy is bouncing back. But the red flag is how much of the economy is still being supported by consumers who received the stimulus and Supplement.
It shows that these stimulus measures are still needed, and once they end in September – in less than 100 days – we could be facing a dramatically different type of economy.
It's clear we are living in a parallel economy – one which is heavily propped up by Government stimulus. It is going to be absolutely critical that stimulus measures are tapered and not abruptly ceased, to ensure a smooth transition to what the post-September economy will be.
Find out more
As COVID-19 continues to impact the economy, illion is working with AlphaBeta to provide you with weekly insights on the current state of play. Want to know more? Further data is available here.