June 29 Economic Update: battlers bolster economy through pandemic
Credit Simple is part of the illion group of companies. illion has partnered with AlphaBeta to create a fortnightly economic update, and we think you'll find it useful in these strange times.
New real-time data from illion and AlphaBeta shows that Australia's low-income earners (those earning less than $65k a year) have carried the economy on their shoulders throughout the COVID-19 crisis.
Across both discretionary and essential spending, high-income earners have completely retreated, and low-income earners have shielded Australia from the worst economic hits.
When the first supplement payments hit bank accounts, there was a sharp increase in discretionary spending at 10% above normal levels. At the same time, discretionary spending dropped to -36% for high-income earners (those earning more than $104k a year).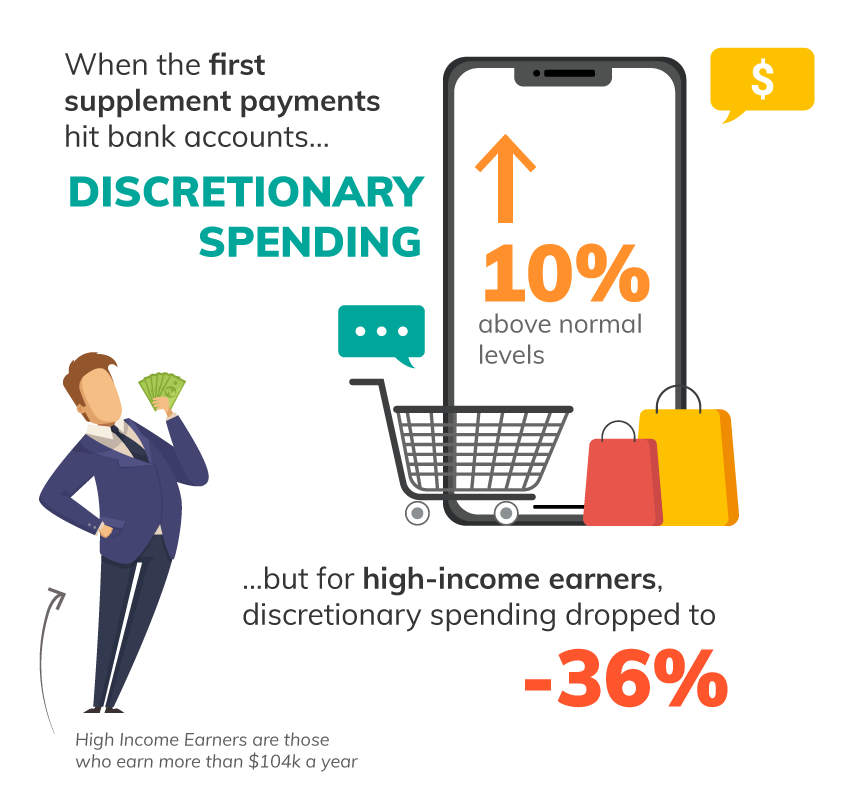 We have continued to see a sustained spending retreat by high-income earners. If you factor that in with low-income earners carrying the economy, it is a clear signal that once stimulus measures end, we are in for the big reveal.
Low-income earners have continued their discretionary spending at 20% above baseline levels (baseline date is 4 November, 2019), with high-income earners still tightening spending at -15% baseline levels.
September reckoning
There is absolutely no doubt there will be a reckoning come September, with the end of stimulus measures. Low-income earners have been carrying the Australian economy on their back since March. They continue to outspend high-income earners across both discretionary and essential spending.
When September hits, we will be staring down the cliff-face. Mortgages will need to be repaid, those in hardship will clamp down on discretionary spending, having a significant impact on the economy.
Find out more
As COVID-19 continues to impact the economy, illion is working with AlphaBeta to provide you with weekly insights on the current state of play. Want to know more? Further data is available here.