Switching providers: The art of negotiation
Do you know how much you are spending on utility bills each month?
The average annual cost of electricity, gas, phone and internet, is at least $4,000!
But this year — due to forced lockdowns — Australians are seeing their utility bills increase as they spend more time at home.
In addition, energy prices have skyrocketed in the last few years, and so keeping the lights on and the heating running is even more of a worry.
Shopping for a better rate or a new deal could save you hundreds of dollars each year.
It's nice to think loyalty pays, but let's be honest, it's usually new customers that get the best deals. To entice new customers, businesses offer lower rates, cashback and even free trials.
Shopping around not only helps you find a better deal, you can use it as leverage with your current provider.
The art of negotiation
In the immortal words of Gandhi, "if you don't ask, you don't get it." Finding a better deal is half the battle, knowing how to negotiate is the other half.
Here are five tips to improve your negotiating skills and save on your utility bills.
1. Do your research
Not only should you know the ins and outs of your current service, but you should also know what the competitors are offering. There are lots of variations between plans. Look at your inclusions and exclusions, fees, tariffs, late penalties, contract length and T&Cs. If you can tell your provider there are others in the market offering the same service at a lower rate, it puts a lot of pressure on them to match it or beat it.
2. Speak to those in power
Most companies will have a manager of customer services or a retention team. They're the people with the most bargaining power and can negotiate the best deal with you. If you find a better plan, ring your current provider. Ask them if they'll better or match it. If not, weigh up any exiting fees and if you end up on top by moving, consider the switch.
3. Let them name the price first
Allowing the provider to name their price first may mean you get a lower offer than you initially thought. You may also get a chance to counter with a number lower than the one you had in mind.
4. Mull in silence
Silence makes people feel uncomfortable and that's where a great deal can be made! The salesperson might take your silence as hesitation, or they might feel insecure and need to justify the offer. Embrace the silence and show them hesitation. It can drive down the price further.
5. Be prepared to walk away
Know what you're willing to accept going into the negotiation and make it clear (politely and respectfully) that if the other party is not willing to negotiate, you will walk away.
Many businesses are doing it tough right now and remember they need you as much, or more, than you need them. You can afford to shop around, but the other party cannot afford to lose your business.
Letting them know you're heading for the door can drive a better offer.
Your Credit Score could be the first step to a better deal. Simply sign up or login to Credit Simple to see your illion credit score for free.
Simply sign up or login to Credit Simple to see great offers based on your credit score, so you can start saving today.
The information in this blog post is general in nature and does not constitute personal financial or professional advice. It is not intended to address the circumstances of any particular individual. We do not guarantee the accuracy and completeness of the information and you should not rely on it. Before making any decisions, it is important for you to consider your personal situation, make independent enquiries and seek appropriate tax, legal and other professional advice.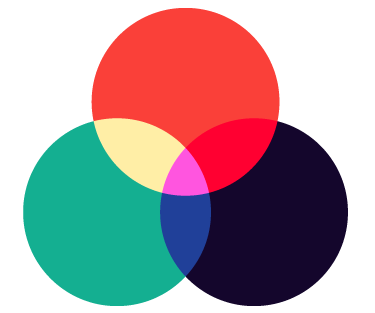 Credit Simple gives all Australians free access to their credit score, as well as their detailed credit report. See how your credit score compares by age, gender and community and gain valuable insights into what it all means.
All stories by: Credit Simple